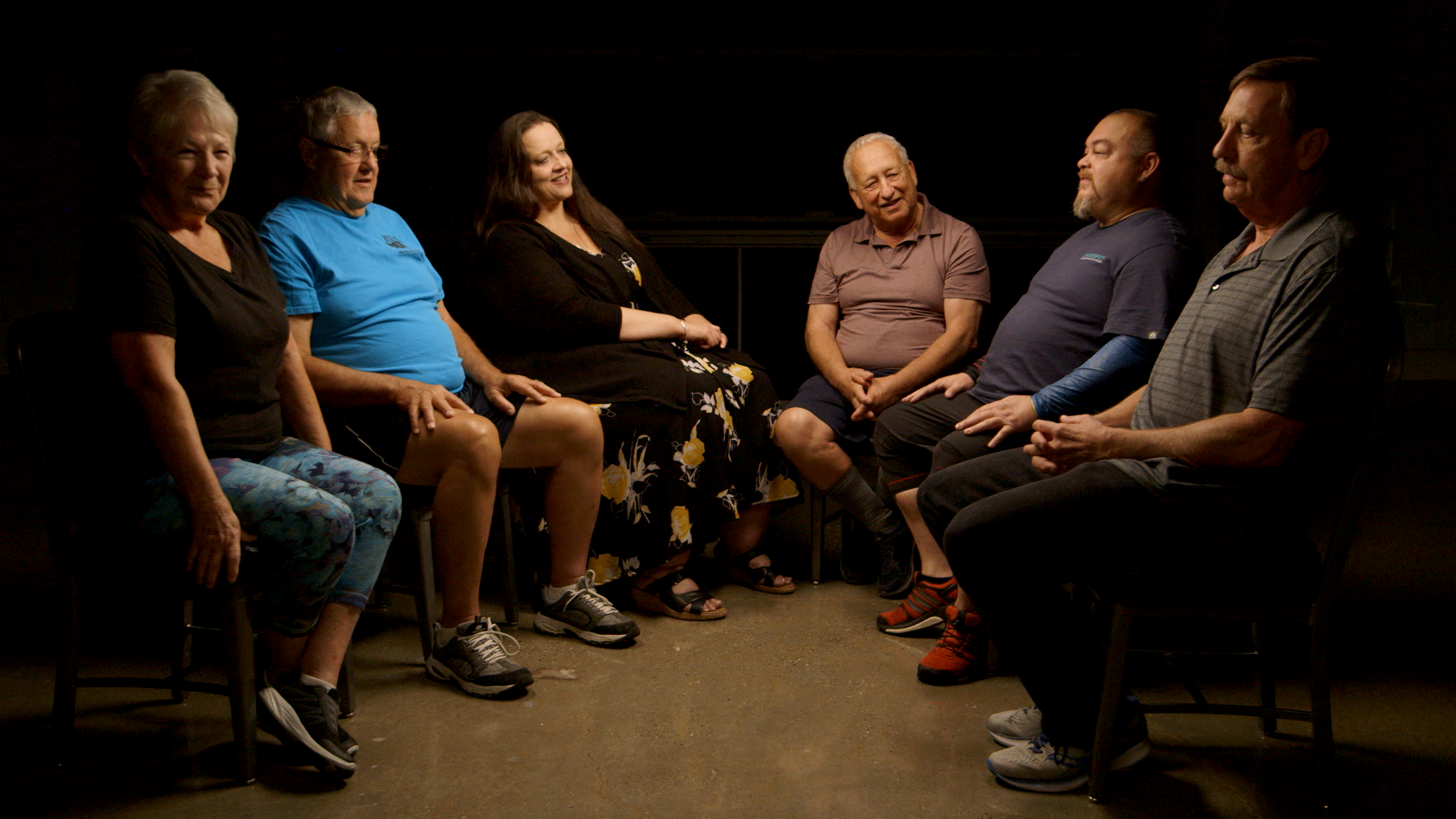 Six members of the morning classes at CrossFit Headquarters in Scotts Valley, California, discuss their experiences taking the leap and starting CrossFit.
John, 75, has had quadruple bypass surgery and two strokes. Though he long wished to improve his health, he always had a bad experience when he tried to go to the gym: "For some reason, when you go into a gym, there's no one really talking to you, and here, people talk to you," he explains.
John describes some of the changes he has experienced since joining the morning classes: "I can actually walk straighter. I have canes that I could use as support, but I refuse to use a cane. I want to walk. I was born to walk, and I want to continue to walk."
Bob, 78, has been active his whole life, undertaking the heavy rigors of a life in construction and enjoying extracurricular sports such as hockey. Nevertheless, he explains, "I realized I was really losing [my physical fitness] after awhile, after I turned 70. I just couldn't do the things . … I was having a hard time just getting down and tying my shoes."
Since starting CrossFit, Bob has reversed a process he thought was an inevitable part of aging. He has started checking activities off his bucket list that he feared he wouldn't be able to do, such as completing the Inca trail in Peru. He's happy to be able to keep up with his grandchildren now as well.
Emma, 45, joined CrossFit in an attempt to find an alternative to gastric bypass surgery. At first, she feared she wouldn't be able to stand for the full hour-long class, let alone work out. Now, after training for a year, she has lost over 100 lb. and is hopeful about losing 150 lb. more. She admits she had a difficult time coming to class at first but says the support of the coaches and the community keeps her coming back. 
Tim, 63, has been diabetic for 40 years. He had never been to a gym before starting CrossFit classes, but he's noticed significant changes in his health markers since beginning training and altering his nutrition. Not only has he lost 17 lb. in the last year, but during his last doctor's appointment, he had the best HbA1c he has ever had.
Tim says, "I [have] … better diabetic control than I've ever had by following kind of what they say at CrossFit, kind of on a self-inflicted low-carb diet, so that means less insulin. Doctor was thrilled. I'm thrilled. My life's better now."
Several members of the group — at least one of whom calls himself a reformed couch potato — recognize it can be challenging to get off the carbs and off the couch. They offer words of advice to anyone who wants to but fears they can't.
Bob says many people have misconceptions about CrossFit and think they can't do it. To them he says you don't have to come in and lift a 50-lb. weight. Maybe you start with 4 lb. and just don't let yourself backslide. He says, "If I can do it, and I'm an old man, and I feel great, why can't you do it?"
Emma says, "You owe it to yourself to try CrossFit and see if that is something that will work for you, because I'd put money on it that it would."